NPQEL - Balancing the course and the working day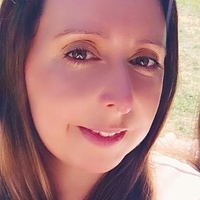 NPQEL - Balancing the course and the working day
Posted June 17 2019 Marie Sweetlove
Return to Candidate Blog
View all articles by Marie Sweetlove
Balancing the course and the working day
It's been incredibly busy this last month since the first two Face to Face days. I felt inspired after the last sessions and excited to take new risks. With this increased confidence I decided to try and solve one of our trust's problems, namely a lack of space and not enough capital funding to build the additional classrooms we needed. With this in mind, I started a crowdfunding page to raise the money needed to purchase a double-decker bus with the aim to turn it into our new library https://www.justgiving.com/crowdfunding/bradfieldsacademy. Already we have raised 15% of the total money needed for the purchase. I'm grateful to the Best Practice Network who kindly made a large donation.
In April/May we begin the first online module: Strategy and Improvement which was very comprehensive exploring the role of the Executive Leader, strategic leadership, models of change, governance and structure, building an effective team, the differences and similarities between leading a school and a company, communication and marketing, moral purpose and vision as well as stakeholder engagement and partnership building. It really was a very comprehensive unit. We were required to complete a number of online assignments and engage in the discussions online with the tutor and other course members. The challenge to completing the course was that it was during term time as such it was often difficult to complete the sections fully. I know many participants found this difficult to manage. The modules and all course materials are based on the Canvas VLE platform, the majority of resources were easy to access, but often you found yourself having to click through lots of areas to find what you needed.
One of the most thought-provoking resources within the module was the TED talk 'Turn the Ship Around' by David Marquet which was about turning followers into leaders as a newly appointed captain of a nuclear-powered submarine (https://www.youtube.com/watch?v=OqmdLcyES_Q). It was interesting to consider how this approach can be applied to the corporate environment and to trusts. I strongly believe in distributed leadership and so found much alignment with my own approach to the leading Fortis Trust. Hence our vision is strongly focused on the value of partnership and harnessing talents and strengths across the trust to share best practice.
In between the modules online and the Face to Face days I have met up with my group to begin planning and working on our assessed project. Our focus is on the development of our curriculums to better support children by creating a holistic therapeutic curriculum. It's a challenge to find the time to meet up, but I am hoping that we can visit each other's schools /trusts in order to learn from each other.