Early Years Practitioner Apprenticeship Level 2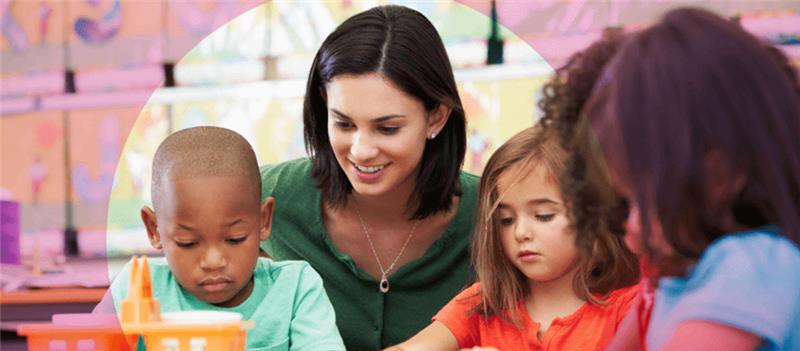 Early Years Practitioner Level 2
Delivering a high level of support with monthly tutor visits and taught lessons
Employer incentive of up to £4,000 - for a limited period
Levy-funded, which we can help you access
Career progression opportunity on completion with our EYE Level 3 Apprenticeship
"The thing that stood out most for me is just how organised it all is, everything that I need to find is easily accessible. Furthermore, after completing tasks, the quality of the responses from the tutors has been excellent, the whole package is really well organised."
An Early Years Practitioner (EYP) works in a range of early years settings delivering the Early Years Foundation Stage (EYFS) including; full daycare, children's centres, playgroups, pre-schools, nursery schools, reception classes, home-based provision.
EYPs work under the guidance and supervision of an Early Years Educator, teacher or other suitably qualified professional in the Early Years Workforce supporting the planning and delivery of the educational programmes for children in the 0-5 age range.
Early Years Practitioners work with and care for children from birth to 5 years. They play a massive role in supporting children to have the best start to their education. Research shows disadvantaged children are four months behind at age 5, 10 months behind by the age of 11, and 19 months behind when they reach 16. As an Early Years specialist, you will personally help to close the gap and increase the life chances of the children you work with.
Upon successful completion of this qualification, learners can enter the workforce as a qualified Level 2 Early Years Practitioner or continue to study for a Level 3 Diploma holding Early Years Educator status including the Early Years Educator apprenticeship.
Why choose us?
Supporting employers
Supporting apprentices

We recognise how important it is to you that you find apprentices who are the best fit for your early years setting, that they have ongoing support and that you know how they are progressing at every step.

By joining the Best Practice Network apprentice programme, the apprentice can be assured that

they will be

support

ed

every step of the way

to

succeed

, both

within

the program

me

and in their career.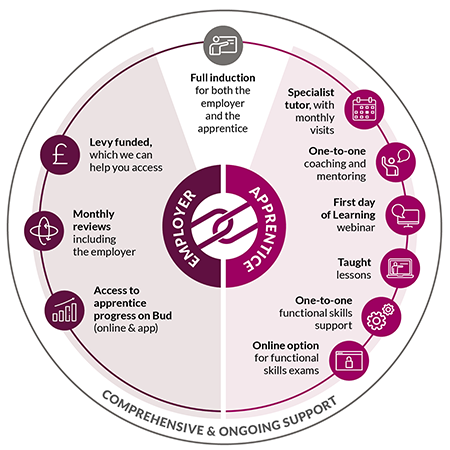 What are the benefits?
Early Years Educator apprentices learn how to:
Support and promote children's early education and development
Contribute to the planning and the organisation of activities in line with the Early Years Foundation Stage
Support the collection of accurate and up-to-date records which identify children's individual needs, abilities and progress.
Develop effective and informed practice
Safeguard and promote the health, safety and welfare of children
Work in partnership with the key person, colleagues, parents and/or carers or other professionals
And you're entitled to an NUS student discount card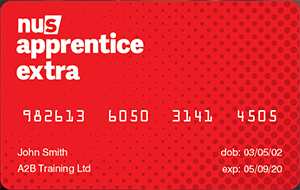 How is it delivered?
This programme has monthly start dates – it does not run as per the typical academic year
Work is submitted using Bud, the cutting-edge online platform, which is easy to use and includes login access for employers to keep track of their apprentice's progress

Delivery includes:
Monthly online training events to deliver Knowledge elements
Half termly review meetings with Apprenticeship Tutor
Regular Observations with Apprenticeship Tutor/mentor to evidence skills
Witness statements to evidence behaviours
Our delivery model is a blended learning model consisting of the following components: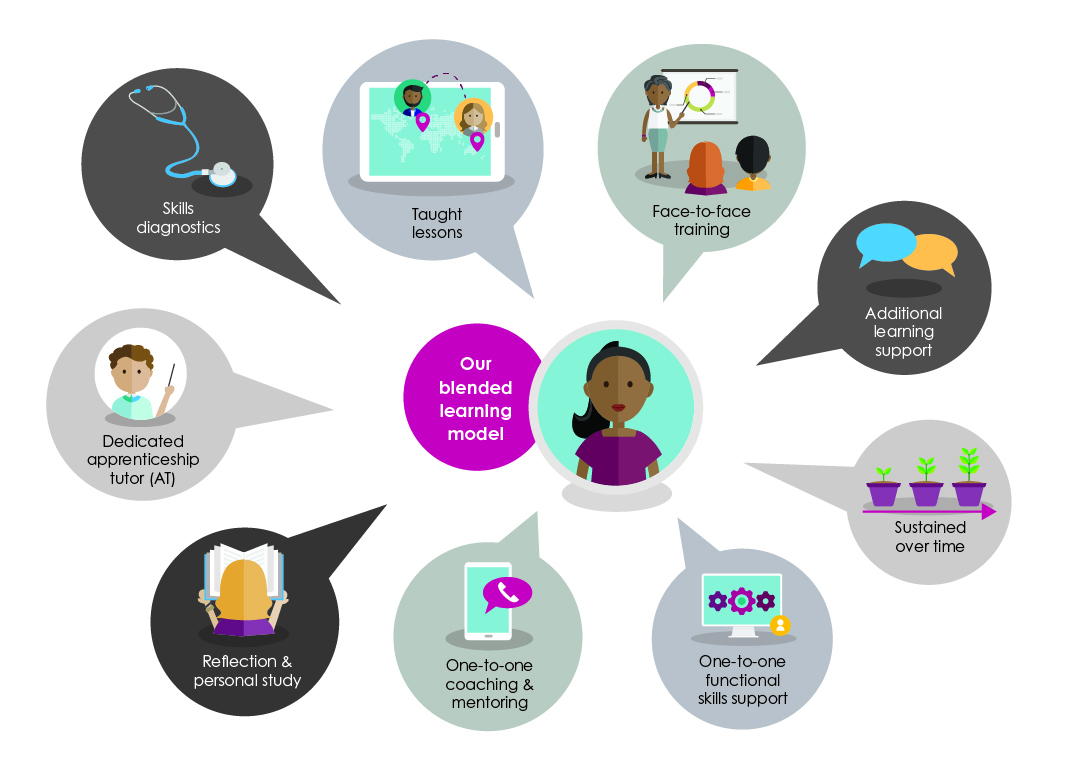 Am I eligible?
Apprentices must have:
Support from your employer and levy account holder
Successful interview
Must have held a residency in the UK for the last three years
Who is it for?
Ideal for someone looking to pursue a career as an Early Years Practitioner, Nursery practitioner, Classroom assistant.
Suitable for either someone already working in or someone looking for a career in, an early years childcare and education setting
How do I access the funding?
Employer Incentive
An employer incentive payment of £3,000 is available for new apprentices, with an additional £1,000 for candidates aged 16 to 18 or up to 24 if you have an Educational Health Care Plan (EHCP).
Any employers who hired a new apprentice between 1 April 2021 and 30 September 2021, can still apply for the incentive until 30 November 2021 and will receive £3,000 per new hire, regardless of the apprentice's age.
You will also be able to apply for the same incentive payment for apprentices with an employment start date from 1 October 2021 to 31 January 2022 once applications open in January 2022.
This is on top of the £1,000 payment already provided for new apprentices aged 16 to 18 and those under 25 with an Education, Health and Care Plan, meaning that some employers could receive £4,000 in total.
Apprenticeship Funding
The levy is paid by large employers with a wage bill of over £3 million. These employers pay 0.5% of their total annual pay bill into the levy. Most nurseries state-maintained schools and multi-academy trusts pay into the levy and all settings and schools can access the levy to fund apprenticeship training. Dependent on the individual setting or school, levy funding can be accessed through their trust, their local authority, or the ESFA via the co-investment scheme.
Best Practice Network provide support to candidates and their employers in order to access this funding.
The level of funding depends on each candidate's learning needs, with a maximum allocation of £4,000 to cover the cost of the apprenticeship.   
Levy accounts are linked to the employers PAYE numbers so please check who is managing your Apprenticeships Service Account. This could be your Local Authority Apprenticeships Team, your business manager or HR department. They will need to add Best Practice Network as a provider and add any apprentices to the AS Account. Your account will automatically go into co-investment if you do not have enough apprenticeship funds to pay for training and assessment. 
Employers that do not pay the levy
If your organisation does not pay the levy, then it always co-invests with the government. The maximum amount your organisation will pay for apprenticeship training is 5% of the total cost.
 The apprentice must be paid a lawful wage and they cannot contribute towards the cost of the apprenticeship.
%EYP_L2_FAQS%
<