National Professional Qualification (NPQ): Headship
NPQH gives participants all of the essential knowledge, skills and concepts that underpin successful headship. Participants will cover 'learn that' and 'learn how to' statements in ten areas:
1 – School Culture
2 – Teaching
3 – Curriculum and Assessment
4 – Behaviour
5 – Additional and Special Educational Needs and Disabilities
6 – Professional Development
7 – Organisational Management
8 – Implementation
9 – Working in Partnership
10 – Governance and Accountability
See NPQH Framework tab for full programme content.
What are the benefits?
The fully blended learning approach combined with performance coaching and enrichment activities make this an exciting and valuable opportunity for current and aspiring headteachers.
The NPQH qualification is aligned to Masters credits and can act as a springboard on to Liverpool Hope University's MA in Leading in Education or the MBA in Educational Leadership.
Benefits for Participants
Focus on and develop the key skills needed for headship
Internationally recognised, high standard organisation for leadership development
Challenge and development to deliver educational excellence in a self-improving system which will enable high-quality outcomes for pupils and students
Time to reflect on leadership practice and to network with a wide range of school leaders
Increased awareness and understanding of self and of the behaviours needed to lead a school
Increased confidence to drive the vision and improve standards
Increased capability and capacity to take on whole-school responsibility and a strengthened ability to hold others to account
Benefits for Schools
Support succession of school leaders and build a cohesive, impact-focused school leadership team
A professionally aware and informed leader who can make evidence-based decisions and approach new challenges in an effective and efficient manner
The ability to delegate responsibility effectively empowering staff to lead on whole-school improvement
The ability to review and evaluate practice in order to bring about change and get the best outcomes for young people and staff within the organisation
How is NPQH Delivered?
NPQH makes use of a blended delivery model consisting of face-to-face events, online study, webinars and coaching.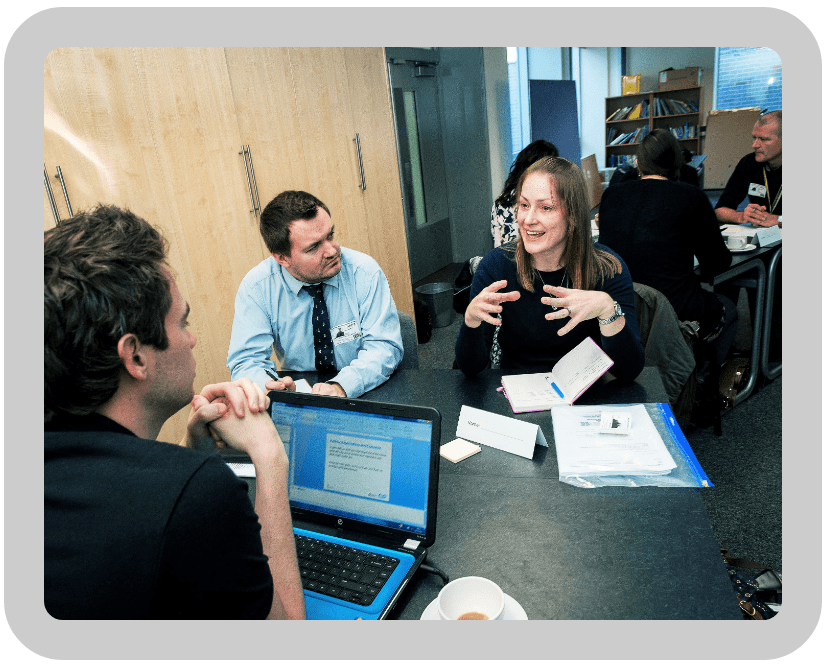 NPQH participants will attend 5 face-to-face events via the blended delivery model. Our nationwide delivery partnership network allows us to bring face-to-face training to a training centre in your region and facilitated by experienced school leaders and facilitators.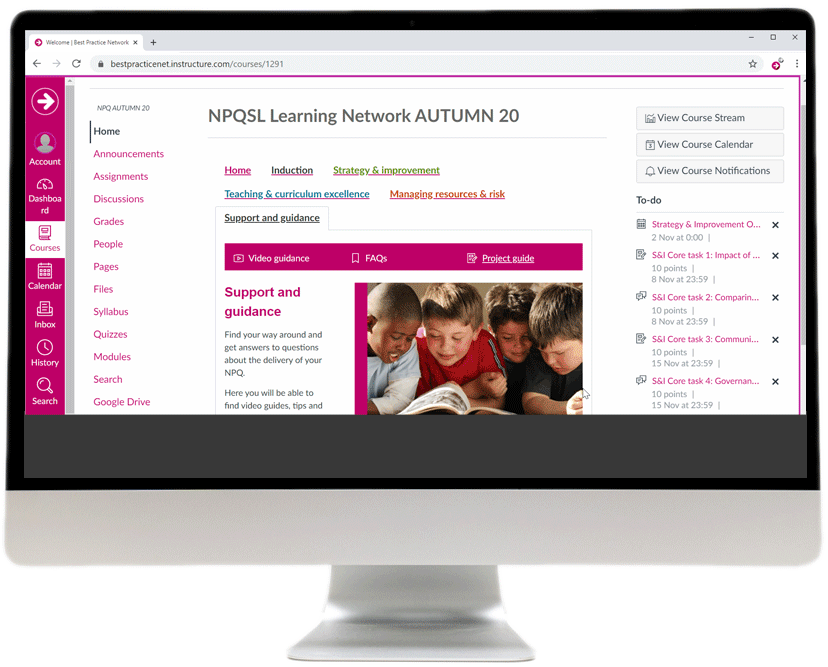 Participants access online learning and support via our virtual learning environment (VLE) Canvas. Through Canvas, participants are able to engage with their learning communities of peers and access multimedia content. They can also access research and expert-led school practice aligned to the curriculum content for the qualification and receive high-quality feedback from experienced performance coaches.
Online-only Delivery Model
NPQH participants can choose to complete the programme via our virtual online delivery model. This delivery model includes virtual live online events to replace face-to-face events.
NPQH Qualification Structure

Who is this for?
NPQH is suitable for school leaders who are, or are aspiring to be, a head teacher or head of school with responsibility for leading a school.
Although some headteachers and principals still teach, the role is primarily a strategic and operational one and relies on working with and through their colleagues (in particular, through the leadership team) to ensure every pupil gets an excellent education.
What does it cost?
Fees to be confirmed.
National Professional Qualification (NPQ): Headship Framework