National Professional Qualification
for Executive Leadership - International
We are now accepting NPQ applications for our Autumn 2020 intake. To support International Schools, we have extended our 10% discounted price.
The National Professional Qualification for Executive Leadership (NPQEL) is accredited by the UK Department for Education (DfE). The qualification is delivered by Best Practice Network, a provider of UK accredited qualifications for education professionals worldwide.
NPQEL is suitable for colleagues aspiring to, or already in, leadership roles across more than one school. For example, headteachers, executive headteachers, directors of school improvement, teaching school directors or heads of school.
Overseeing multiple schools with different cultures, priorities and challenges requires a different set of leadership skills than those required of a headteacher. Accessing peer support, specialised knowledge and experience from other sectors, as well as the support and challenge of executive coaching, can make the transition much easier.
We were recently rated 'Exceptional' by the DfE's quality assurance agent and voted 'Company of the Year' at the BETT Awards. We are the market leader, and to date have supported over 500 candidates from 60+ countries to access and complete an NPQ.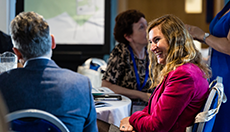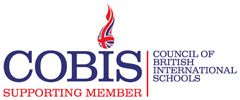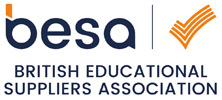 Who is this for?
NPQEL is suitable for colleagues aspiring to, or already in, leadership roles across more than one school. This includes headteachers, executive headteachers, chief operating officers and directors of school improvement.
Applicants must:
be employed in a school setting outside of the UK
have the support of your Principal
NPQEL is taught and assessed in English and therefore requires all participants to be proficient in the use of the English language.
How to apply
Please complete the online registration form in the right-hand bar to apply for a place.
You will be asked to upload the following as part of your registration:
It will save time if you have this before you start your online registration.
You can view our programme metrics here.
Benefits for candidates
Improved outcomes for pupils in candidate areas of responsibility
Transferable qualification for leaders relocating to UK schools
Contextualised to the needs of the international schools workforce and underpinned by robust evidence and expertise
Masters credits towards an MA in Educational Leadership
Benefits for schools
Staff retention and succession
Build a cohesive, impact-focused school leadership team
Evidence-based sustainable school improvement undertaken to improve pupil progress and team capability
A professionally aware and informed leader who can make evidence-based decisions and approach new challenges in an effective and efficient manner
Programme outline
Qualification Schedule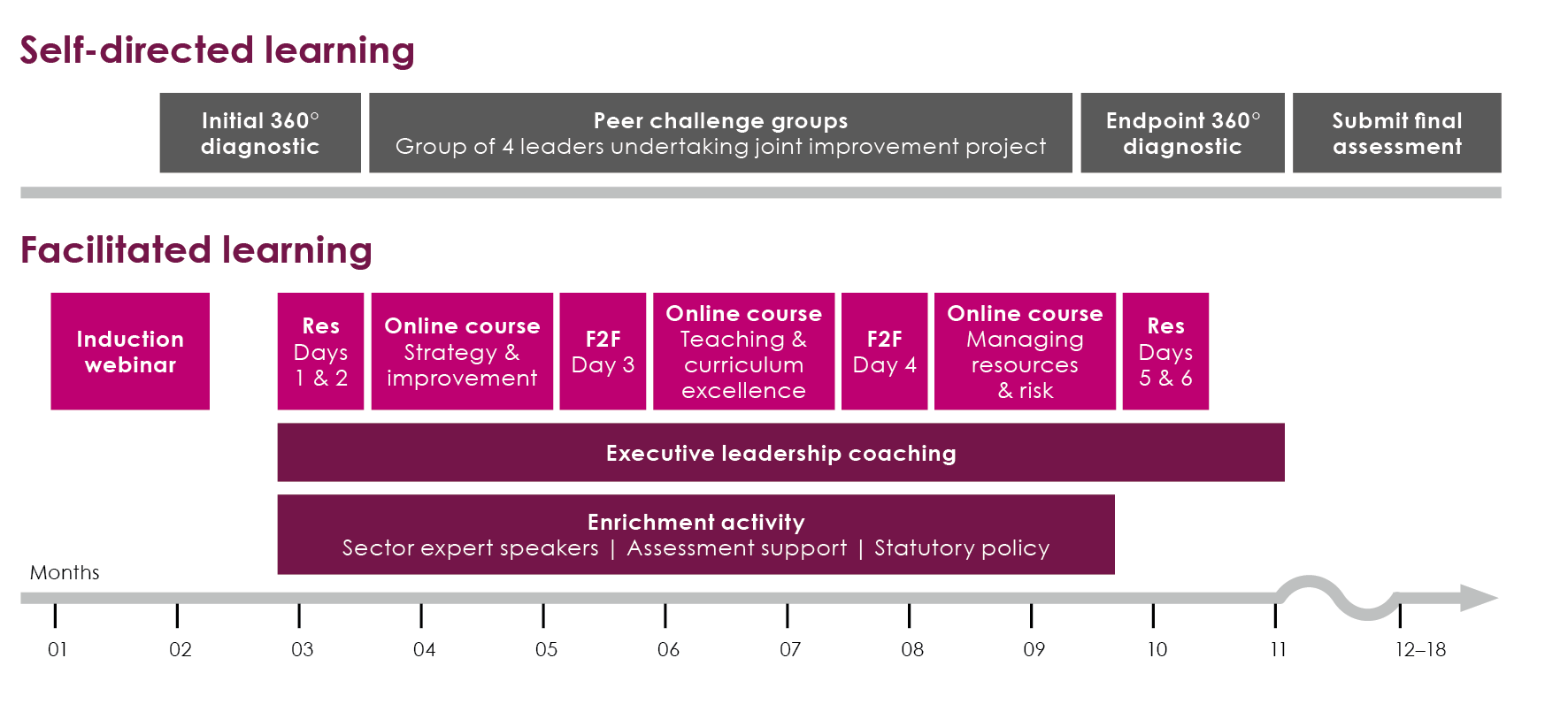 Qualification Content
The qualification covers 6 content areas which set out what a leader should know or should be able to do and 7 leadership behaviours which set out how the best leaders operate. The content areas have been embedded within 3 online courses, with the leadership behaviours explored during the facilitated events.
Event Content
Each day is facilitated by two experienced facilitators with support from experienced executive leaders.
Residential (Day 1)
• Qualification insights, qualification organisation, and development expectations
• Navigating the transition from school leader to the executive leader role
• Characteristics and context of executive leadership
• Reshaping self to meet the characteristics of the role in the light of the 360 diagnostic
• Developing collaborative approaches to school improvement projects
Residential (Day 2)
• Understanding the range of organisational structures involved in complex organisations
• Challenges for sustainability and growth: leaders' first years in executive leadership
• Answering 2 big questions: what are the strategic challenges? Have we sufficient personal capacity/competence?
• Effective workforce: creating a sense of belonging and identity with autonomy
• Using informed research as an evidence base to guide strategic change direction
Strategy &
Improvement (Day 3)
• Models of strategic school improvement emerging from multi-school organisations motivating
and uniting a wide range of people across organisations around visionary goals
• Identifying and developing an organisational structure to achieve cross-organisation goals
• Finding the right approach to raise and sustain standards: building a clear business development strategy
• Creating strong partnerships beyond the organisation to drive improvement
Teaching & Curriculum
Excellence (Day 4)

• Embedding a well-articulated vision for school improvement
• Trust-wide data systems: tracking progress and performance, and reporting on
the impact of the provision on pupil outcomes
• Using international research and evidence to create strategies for improving groups of schools
• Quality assurance and accountability for provision excellence
• Appreciative enquiry: maintaining positivity and creativity alongside accountability
Residential (Day 5)

• Financial sustainability
• Organisation accountability and governance
• Managing and deploying talent: succession and capacity building
Residential (Day 6)

• Curriculum modelling and efficient staffing structures
• Maximising resources in support of organisational well-being
• Risk leadership
• Professional growth and executive leadership development
• Project assessment readiness
Online Course Content*
Strategy & Improvement
Teaching & Curriculum Excellence
Managing Resources & Risk
Module 1
Context for change & strategic development
Context for change - teaching & learning reality
Financial efficiency & effectiveness
Module 2
Creating the vision & strategic improvement environment
Creating the learning culture for effective teaching and learning and curriculum opportunity
Accountability & governance

School-led partnership and impact
Module 3
Establishing credible relationships & effective collaboration
Growing talent and quality momentum
Staffing recruitment, retention and performance
Module 4
Transforming the culture for improvement & impact
Transforming lives and opportunities for improvement and impact
Transforming schools through school-led
partnership and impact
*Content has been contextualised to the needs of the international schools workforce and underpinned by robust evidence and expertise
Assessment
Task 1
Candidates must design a sustainable business development strategy for their organisation, analysing the benefits, costs and risks of different options. They must then present their chosen strategy to their governing board and submit a written account of the project covering the design, implementation and evaluation.
Task 2
Candidates must lead a project to improve progress and attainment in several schools. They must present their plans to a group of relevant stakeholders and submit a written account of the project covering the design, implementation and evaluation.

Project scripts and supporting evidence are assessed in accordance with a mark scheme provided by the DfE and are subject to national moderation.
In order to achieve NPQEL candidates must:
complete 3 online courses and associated core tasks
engage with practice-based events and coaching
pass final assessment within 18 months of starting the qualification
How is it delivered?
We offer international colleagues the choice of two learning pathways:
Face-to-face – Delivered through face-to-face events and facilitated online courses. Events are hosted by our growing network of international partner schools and facilitated by serving school leaders.
Online-only – Delivered through webinars, study packs and facilitated online courses. Candidates are supported by a dedicated online tutor.
Candidates will usually complete the qualification within 12-18 months dependent upon the school improvement project they elect to undertake.
Programme delivery consists of:
three training events
three guided online courses working alongside peers
regular online conferences to support and complement learning
two 360° leadership skills diagnostics
facilitation from experienced international school leaders
dedicated online tutor to support project planning and provide pastoral support
option to accrue credits to contribute towards an MA in Educational Leadership
Our blended learning model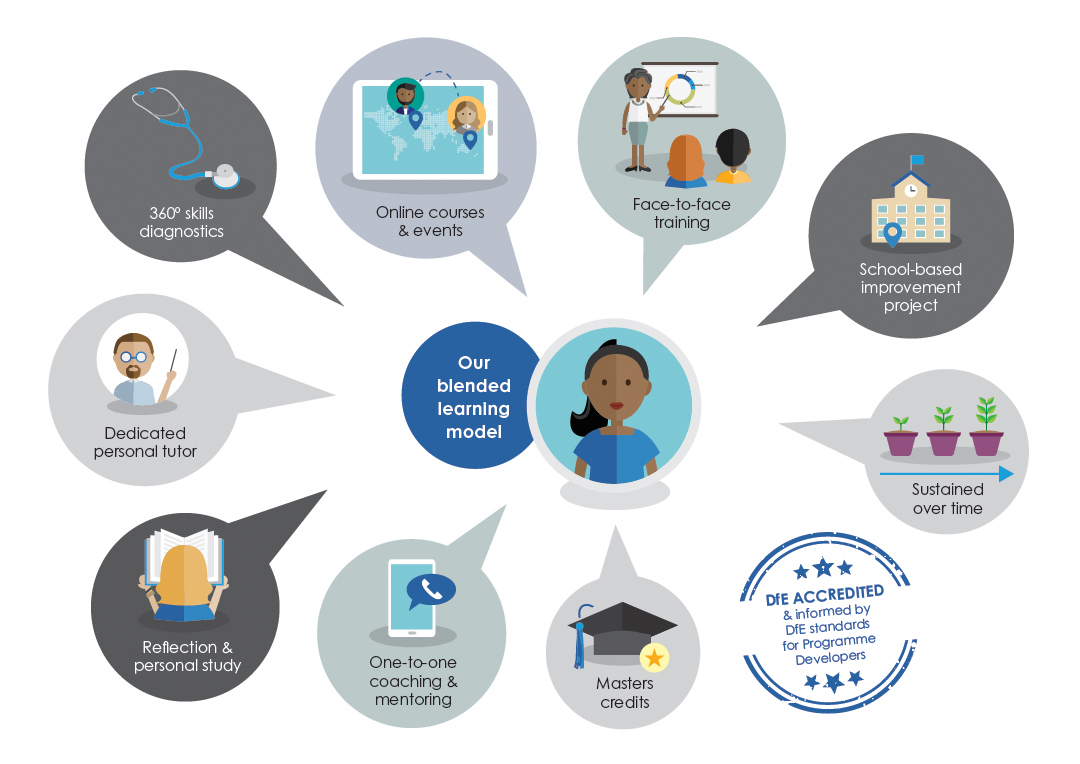 Our distance learning model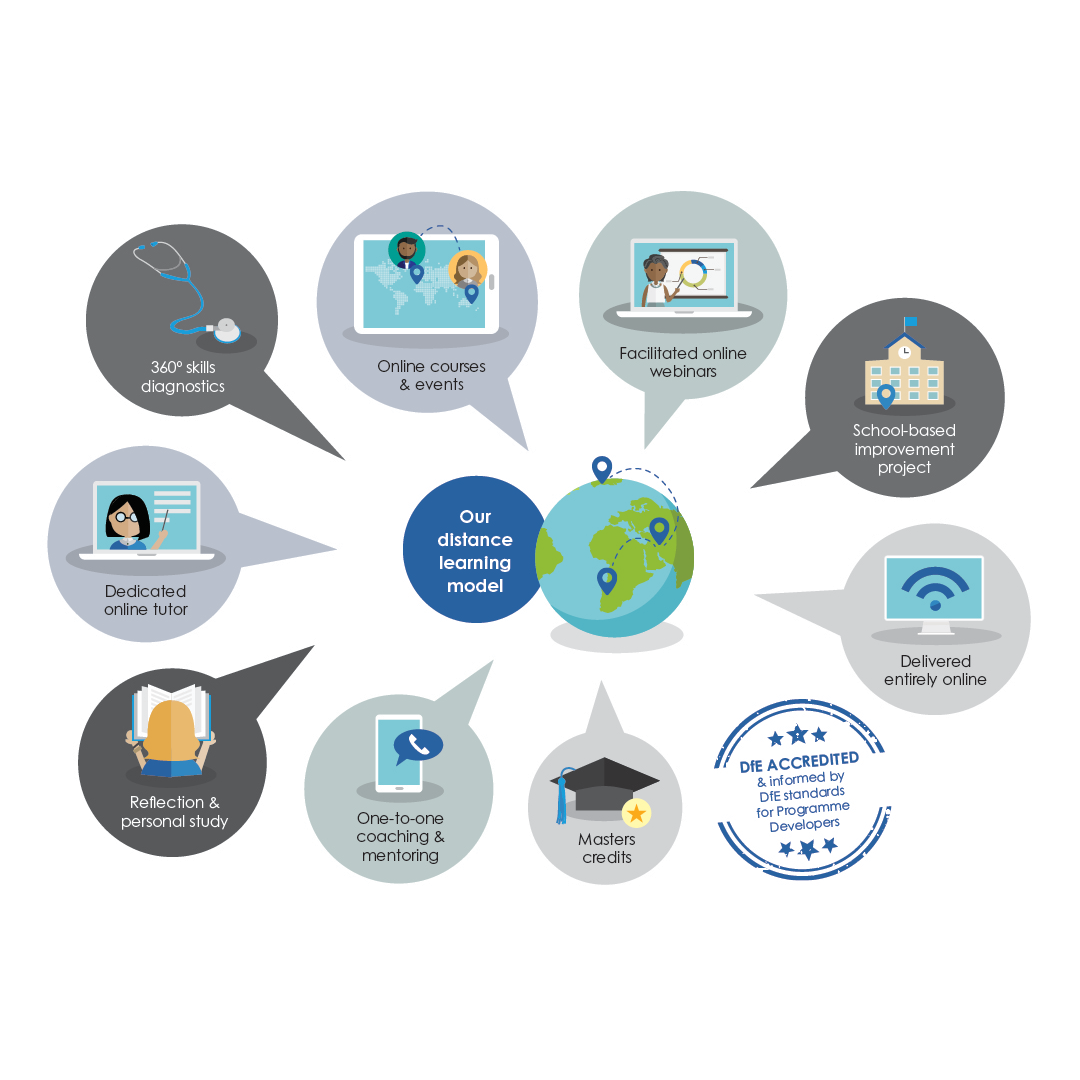 Locations
To date, we have supported over 500 candidates from 60+ countries to access and complete an NPQ.
Regional Partners
We work with a wide range of regional partners to provide school leaders access to local face-to-face training. If you would like to undertake an NPQ face-to-face then you can access delivery in any of the following locations:
Abu Dhabi, United Arab Emirates
Bucharest, Romania
Dubai, United Arab Emirates
England, UK
Hong Kong
Kiev, Ukraine
New York, USA
If your school(s) wish to access NPQs for a group of staff, then please get in touch. We are able to run delivery in-house for your school, work with you as a regional partner to offer the training locally in your area, and we can also offer group rates on course fees.
What does it cost?
2020/21 Price List
| Delivery model | Programme | Regular price | 2020 price* | Total saving |
| --- | --- | --- | --- | --- |
| International face-to-face | NPQEL | £6,950 | £6,255 | £695 |
Find out more about our 2020 discounted price here.
---