Our partnership enables you to deliver gold standard school leadership qualifications locally
The Outstanding Leaders Partnership is a school-led organisation committed to improving outcomes for all learners, through high-quality leadership development.
Teaching schools, Trusts, Diocese and school groups benefit from the increased capacity and capability of a values-based partnership supporting sustained improvement at a local level.
We enable school partners to deliver a range of accredited qualifications, developed against the DfE criteria, with significant school leader and partner involvement. We provide all of the content, online learning facilities, 360° diagnostics and candidate support. Our partner dashboard gives you access to group management, lets you track applications and monitor candidate progress from start to finish.
We will provide training for your staff to deliver the qualifications and work with you on quality assurance and quality improvement processes to make sure the provision is of the highest standard, tailored to your leadership succession and school improvement needs.
Partnership benefits:
Deliver a range of qualifications to local schools
Access DfE accreditation and funding
Receive all materials, support, training, online resources
Evidence your impact on the local system
Support from registration right through to assessment
There is no cost to become a Partner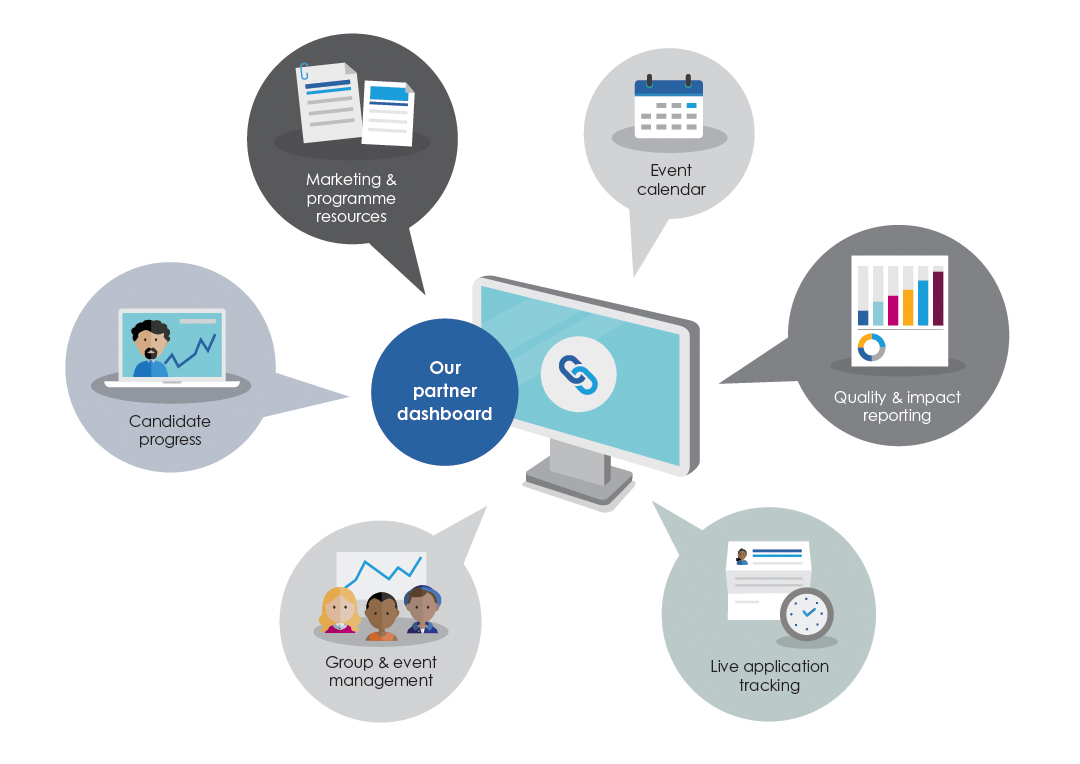 "Our partnership model helps schools host and deliver accredited qualifications locally, with minimum fuss and at no cost.

We would welcome the opportunity to discuss how this approach can benefit your locality."
How do we become a training partner?
It is a requirement that delivery partners are led by a school deemed good or outstanding in their latest Ofsted outcome. Delivery partners actively engage in candidate recruitment and work collaboratively with other partners to ensure flexible access to provision for all candidates.
If you are a TSA looking to fulfil the demands of your annual action plan and meet national KPIs, or a school or MAT wanting to improve your staff professional development, we can help. Contact Chris Ludlow, Partnerships Manager, to discuss working in partnership.