National Professional Qualification
for Executive Leadership (NPQEL)
Respond to your NPQEL invitation and apply for either the standalone NPQEL or the Executive Leaders Apprenticeship with NPQEL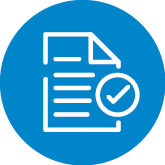 Develop a Broad Understanding of System Leadership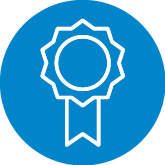 Awards 60 Master's Credits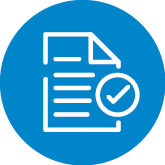 Establish and Sustain a MAT's or Schools Group's Strategic Vision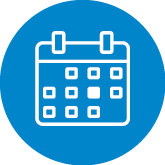 Free to Access for State Funded Schools in England
"Using the NPQEL learning resources and joining the group discussions has supported my own growth mind set. I can now see the bigger picture of a changing educational landscape."
NPQEL
Congratulations on being invited to apply for NPQEL Spring 2022 which begins this February. There are two NPQEL pathways available, both of which are funded and both of which award the full DfE-accredited NPQEL:
Standalone NPQEL (free for all state funded schools in England)
Executive Leaders Apprenticeship with NPQEL (funded through the Apprenticeship Levy)
Standalone NPQEL
Delivered over 18 months, the standalone NPQEL has a total of 124 guided learning hours. After an initial induction, participants complete 4 development stage cycles where each element of the cycle supports the next.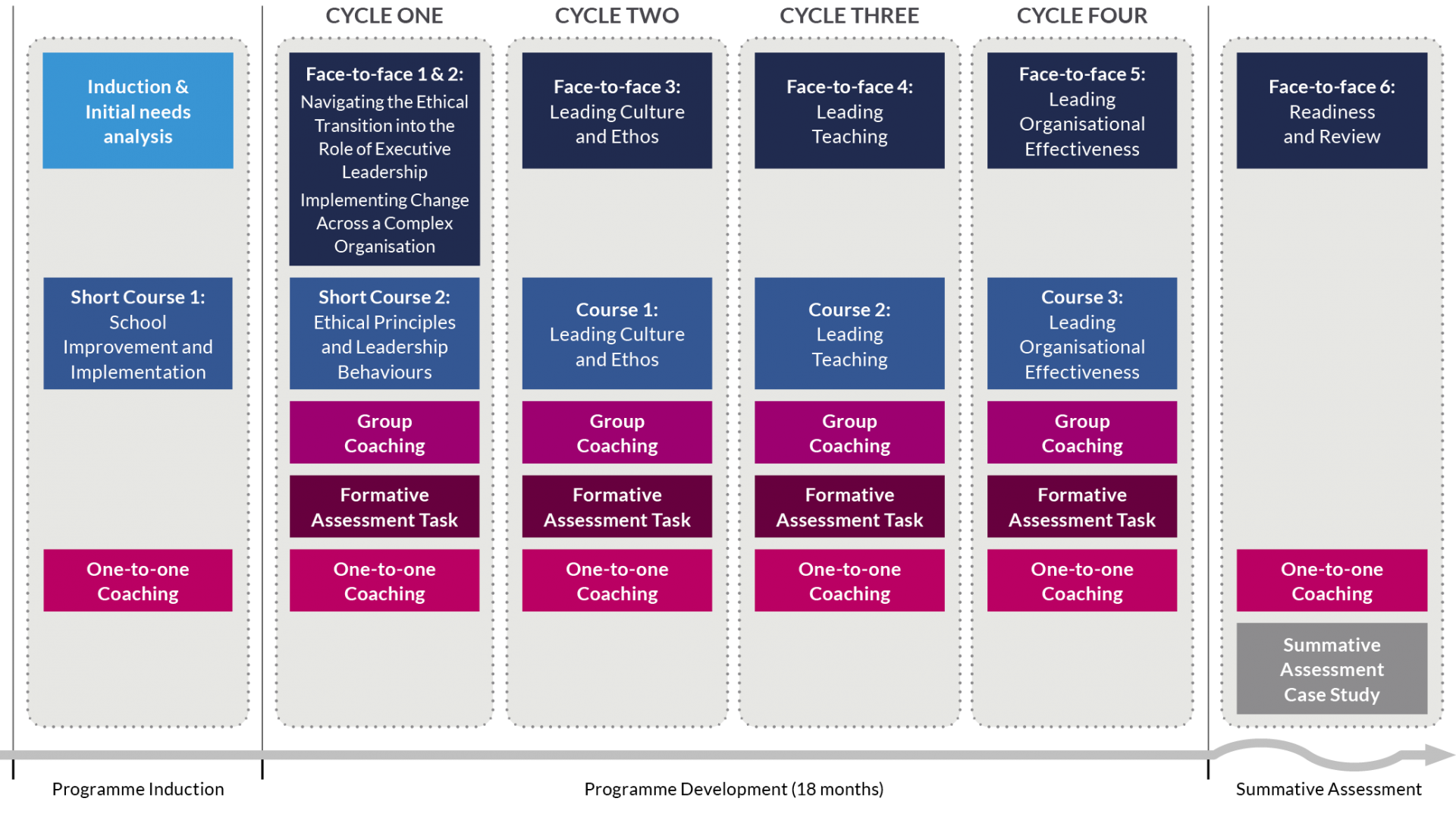 How is the programme delivered?
Click the headers to expand.
Consisting of tailored practice tasks, group networking and self-managed learning interaction, the face-to-face events are a key element of NPQEL.

Each course includes three study modules that are to be completed within a recommended timeframe of 10 hours.

Experienced school leadership coaches (often serving or retired heads and executive leaders) are assigned to every NPQEL participant.

The 2021 NPQ Reforms resulted in removal of the School Improvement Projects and the implementation of a streamlined final assessment for NPQEL.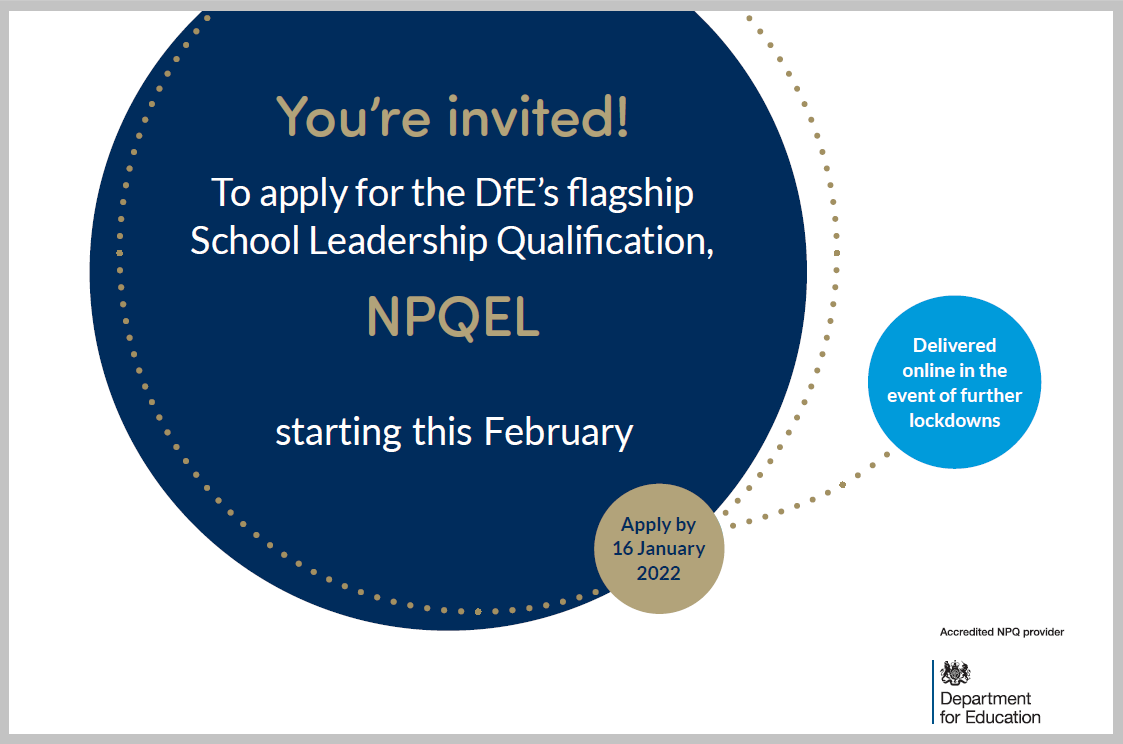 Executive Leaders Apprenticeship with NPQEL
Stand out from the crowd and complete NPQEL whilst simultaneously working towards the Level 7 Senior Leader Standard (SLA) - a cross-sector leadership qualification which is the perfect accompaniment to the NPQEL.
The Leaders Apprenticeship with NPQEL is funded by the Apprenticeship Levy or government co-investment and comes with a whole raft of extra support, resources and content compared with completing a standalone NPQ.
Participants receive added support in the form of monthly meetings with a dedicated Apprenticeship Tutor. Our Apprenticeship Tutors are themselves experienced school leaders and headteachers and are able to offer invaluable assistance and advice for the duration of the programme.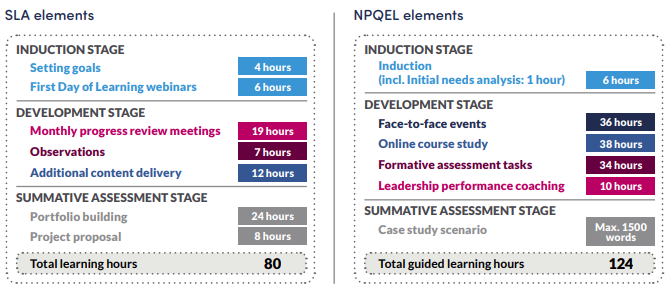 One Programme, Two Qualifications
Graduates of the Leaders Apprenticeships are awarded two qualifications which are completed at the same time and within the same 18 month period as the standalone NPQEL. As well as benefitting from the full NPQEL content and delivery, participants receive extended leadership training, webinars and monthly meetings with an Apprenticeship Tutor to ensure they meet the requirements of the Level 7 Senior Leader Standard. Compared with the standalone NPQEL, there are approximately 80 additional learning hours spread out over the 18 month duration of the programme.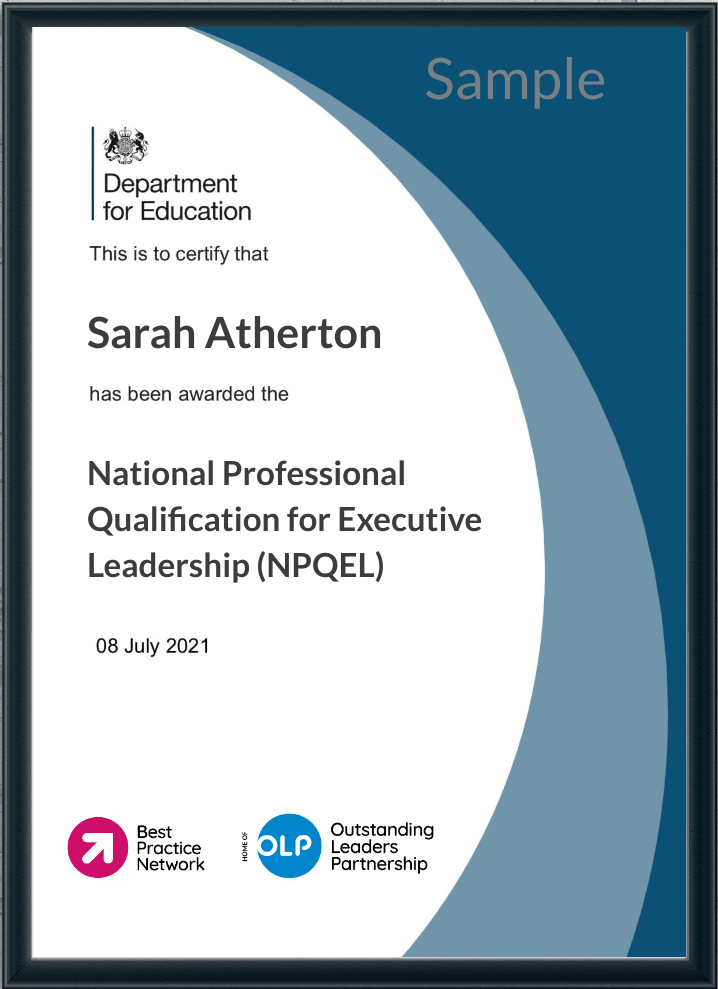 National Professional Qualification for Executive Leadership
Professional registration links: NPQEL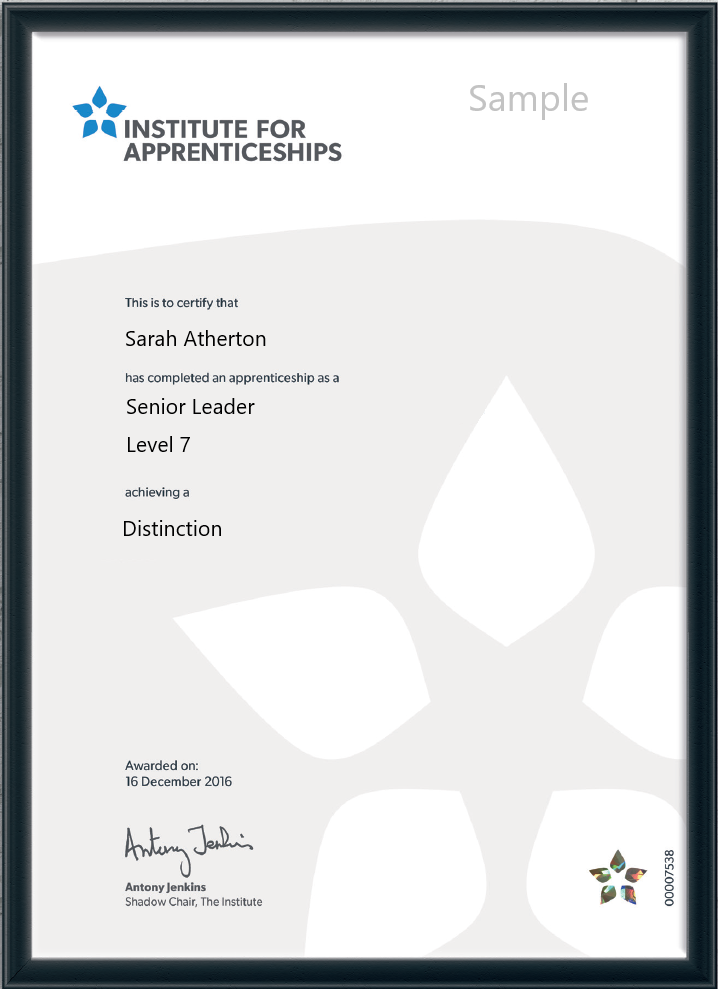 Level 7 Senior Leader Standard
Professional registration links: Chartered Manager (CMgr MCMI) or Chartered Fellow (CMgr FCMI), The Institute of Leadership and Management
Next Steps
Once you have decided which NPQEL route you would like to take, you can apply via our NPQ Application Portal. It takes approximately 15 minutes to complete the initial application and our team will then contact you should we need more information.

Please note that invitees will still need to meet certain eligibility criteria. See the NPQEL page for more information.