Early Years Advanced Practitioner Level 4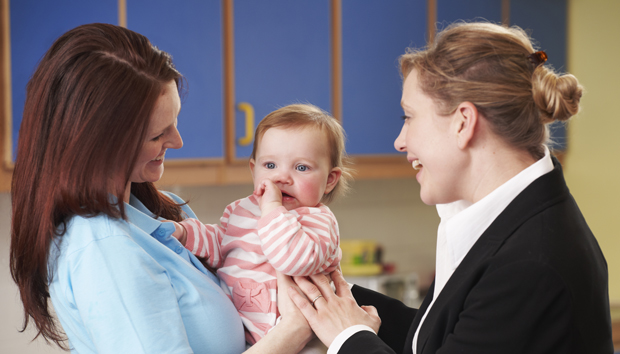 This work-based level 4 qualification embraces the wealth of experience you have gained within the early years workforce and challenges you in both your daily practice and theoretical understanding.
Who is this for?
This qualification is suitable for learners aged 18 or over who are currently employed as a level 3 Early Years Practitioner.
It is ideal for learners who are looking to develop leadership and specialist skills for use in their current role, or in preparation to take on a leadership role or specialist role such as a Special Educational Needs Coordinator or Physical Activity and Nutrition Coordinator.
How to apply
Please complete the online registration form in the right-hand bar to apply for a place.
You will be asked to provide the following completed form as part of your registration:
It will save time if you have this before you begin the application process.
What are the benefits?
Develop and use leadership, mentoring, coaching and reflection skills in your place of work
Fully online so you don't have to take time out of work to gain the Level 4 qualification
Prepares you for study at a higher level, for example, a Foundation Degree in Early Years
How is it delivered?
This work-based course is delivered online via our virtual learning environment and is supported by high-quality resources and expert tutoring. The content covers the age range from 0-5 years and you will complete 5 mandatory units to achieve the qualification:
Enabling children to learn
Promoting health and well-being through physical activity and nutrition co-ordination (PANCo) in the early years
Working with others to support children with additional needs, including Special Educational Needs and Disability
Working with families and other professionals in early years settings
Implementing change in an early years setting incorporating a small scale research project
How is it assessed?
The qualification is assessed through a work-based portfolio of evidence arranged to reflect the application of theoretical knowledge in practice with clear expectations of engagement with statutory frameworks.
There are no setting-based observations or assessments.
What does it cost?
The qualification costs £675 +VAT.
We have a payment plan available - please get in touch to discuss.