NPQH - Deferring due to becoming a headteacher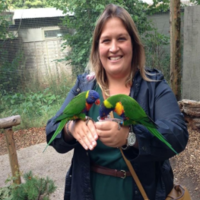 NPQH - Deferring due to becoming a headteacher
Posted July 11 2019 Amie Norris
Some of you may have noticed that I have stopped blogging about my NPQH journey (however some of you may not have noticed at all, as the world of education is ridiculously busy especially in the summer term!) I, therefore, felt I would blog to explain why as I didn't want my disappearance to put anyone off applying for their NPQH.

I haven't stopped my NPQH journey; I have just deferred it till the Autumn term because I have been appointed as a Headteacher!!!!!!
This involves me moving schools which means I wouldn't have completed my school project for 2 terms.
It is a busy but exciting time preparing for my first headship but I have found the NPQH useful so I intend to restart and then hopefully complete next academic year.