National Professional Qualifications (NPQs)
National Professional Qualifications NPQs are a national, voluntary suite of qualifications, designed to support the professional development of teachers and leaders.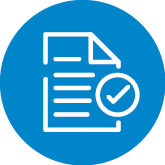 Flexibly Delivered Around Your Timetable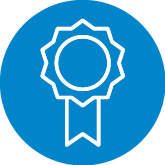 Award 30-60 Master's Credits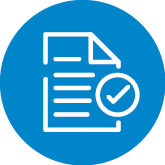 Free to Access for State Funded Schools in England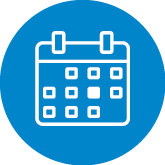 Apply now for Autumn 2023
NPQ Group Locations 2019 & 2020
We are in the process of updating the below map to include the many group locations which have been added for 2021. Please contact us to find out where your nearest NPQ group will be.
Please visit our NPQ Homepage for the full list of NPQs available.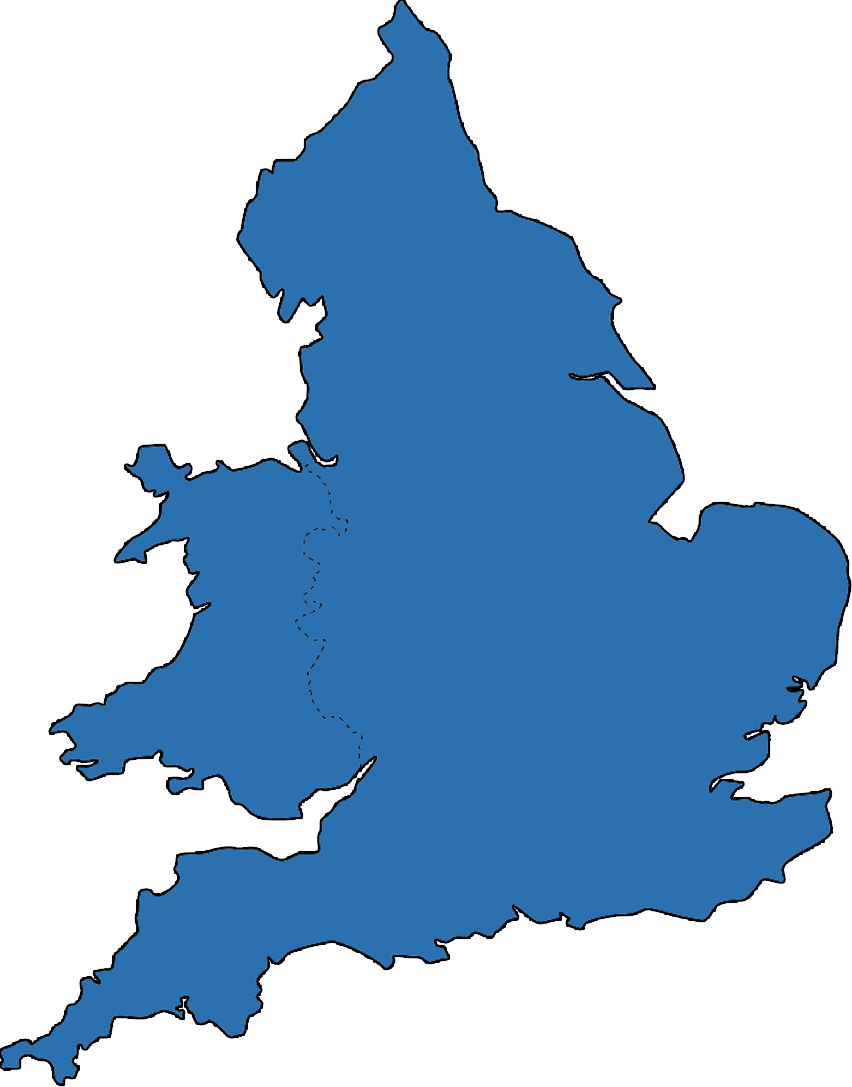 NPQ Groups by Location
Each dot on the UK map represents an NPQ group. Hover over a dot to see the group location, and click on the dot to see more details.

NPQH

NPQEL

NPQML

NPQSL
---
NPQH Groups
| Qualification, location | Cohort | Region | Partner | Venue | Status |
| --- | --- | --- | --- | --- | --- |
| NPQH, | Autumn 2019 | | | | Confirmed |
| NPQH, Cambridge | Autumn 2019 | East of England | | Hallmark Hotel Cambridge | Confirmed |
| NPQH, Bebington Holy Family Twilight | Autumn 2019 | North West | Cheshire West and Chester Leadership Hub | | Confirmed |
| NPQH, Manchester | Autumn 2019 | North West | | Ashton-on-Mersey School | Confirmed |
| NPQH, Manchester | Autumn 2019 | North West | | | Confirmed |
| NPQH, Widnes | Autumn 2019 | North West | | Wade Deacon Trust | Confirmed |
| NPQH, Wigan | Autumn 2019 | North West | | | Confirmed |
| NPQH, Wigan (Faith) | Autumn 2019 | North West | | The Wrightington Hotel & Country Club | Confirmed |
| NPQH, Milton Keynes | Autumn 2019 | South East | | Leadership Training Centre, Shenley Brook End School | Confirmed |
| NPQH, London (Group 1) | Autumn 2019 | South East and London | | Jurys Inn London Holborn | Confirmed |
| NPQH, London (Group 2) | Autumn 2019 | South East and London | | Hilton London Olympia | Confirmed |
| NPQH, Bristol | Autumn 2019 | South West | | Holiday Inn Bristol Airport | Confirmed |
| NPQH, Birmingham | Autumn 2019 | West Midlands | | Aston Villa Football Club | Confirmed |
| NPQH, Stoke-on-Trent | Autumn 2019 | West Midlands | | Stoke on Trent Moat House | Confirmed |
| NPQH, Leeds | Autumn 2019 | Yorkshire and the Humber | | Village Leeds North | Confirmed |
| NPQH, Cambridge | Spring 2020 | East of England | | | Confirmed |
| NPQH, London | Spring 2020 | London | | | Confirmed |
| NPQH, Liverpool | Spring 2020 | North West | | | Confirmed |
| NPQH, Manchester (Group 1) | Spring 2020 | North West | The Dean Trust | | Confirmed |
| NPQH, Manchester (Group 2) | Spring 2020 | North West | The Dean Trust | | Confirmed |
| NPQH, Milton Keynes | Spring 2020 | South East | | | Confirmed |
| NPQH, Bristol | Spring 2020 | South West | | | Confirmed |
| NPQH, Sheffield | Spring 2020 | South Yorkshire | | | Confirmed |
| NPQH, Wolverhampton | Spring 2020 | West Midlands | Connect Ed | | Confirmed |
| NPQH, Leeds | Spring 2020 | Yorkshire and the Humber | | | Confirmed |
NPQEL Groups
| Qualification, location | Cohort | Region | Partner | Venue | Status |
| --- | --- | --- | --- | --- | --- |
| NPQEL, Cambridge | Autumn 2019 | East of England | | DoubleTree by Hilton Cambridge Belfry | Confirmed |
| NPQEL, Manchester | Autumn 2019 | North West | | Park Inn by Radisson Manchester City Centre | Confirmed |
| NPQEL, London | Autumn 2019 | South East and London | | Hilton London Olympia | Confirmed |
| NPQEL, Bristol | Autumn 2019 | South West | | Holiday Inn Bristol Filton | Confirmed |
| NPQEL, Birmingham | Autumn 2019 | West Midlands | | Hilton Birmingham Metropole | Confirmed |
| NPQEL, Leeds | Autumn 2019 | Yorkshire and the Humber | | | Confirmed |
| NPQEL, London | Spring 2020 | London | | | Confirmed |
| NPQEL, Manchester | Spring 2020 | North West | | | Confirmed |
| NPQEL, Birmingham | Spring 2020 | West Midlands | | | Confirmed |
NPQML Groups
| Qualification, location | Cohort | Region | Partner | Venue | Status |
| --- | --- | --- | --- | --- | --- |
| NPQML, Luton | Autumn 2019 | East | Luton First TSA | | Confirmed |
| NPQML, Peterborough (Group 1 and 2) | Autumn 2019 | East | | | Confirmed |
| NPQML, St Neots | Autumn 2019 | East | Diamond Teaching School Alliance | | Confirmed |
| NPQML, Ipswich | Autumn 2019 | East Anglia | Farlingaye and Kesgrave Teaching School Alliance | | Confirmed |
| NPQML, Derby | Autumn 2019 | East Midlands | Landau Forte TSA | | Confirmed |
| NPQML, Kettering | Autumn 2019 | East Midlands | | | Confirmed |
| NPQML, Nottingham | Autumn 2019 | East Midlands | L.E.A.D. Multi-Academy Trust | | Confirmed |
| NPQML, London | Autumn 2019 | London | Manorfield Primary School | | Confirmed |
| NPQML, Newcastle | Autumn 2019 | North East | Percy Hedley Foundation TSA | | Confirmed |
| NPQML, Altrincham | Autumn 2019 | North West | The Diocese of Shrewsbury Training Partnership | | Confirmed |
| NPQML, Bolton (Group 1 and 2) | Autumn 2019 | North West | HEART Hub, Salford | | Confirmed |
| NPQML, Bury | Autumn 2019 | North West | Bury TSA | | Confirmed |
| NPQML, Cheadle | Autumn 2019 | North West | Painsley Catholic College Teaching School Alliance | | Confirmed |
| NPQML, Crewe | Autumn 2019 | North West | | | Confirmed |
| NPQML, Liverpool | Autumn 2019 | North West | Lydiate Learning Trust | | Confirmed |
| NPQML, Liverpool | Autumn 2019 | North West | Merseyside SEN TSA | | Confirmed |
| NPQML, Liverpool (Group 1 and 2) | Autumn 2019 | North West | St John Bosco TSA | | Confirmed |
| NPQML, Manchester | Autumn 2019 | North West | St Andrew's CE Primary Teaching School | | Confirmed |
| NPQML, Oldham | Autumn 2019 | North West | North Chadderton School | | Confirmed |
| NPQML, Penrith | Autumn 2019 | North West | West Cumbria TSA | | Confirmed |
| NPQML, Rochdale | Autumn 2019 | North West | The Arch Alliance | | Confirmed |
| NPQML, Sale | Autumn 2019 | North West | The Dean Trust | | Confirmed |
| NPQML, Wallasey | Autumn 2019 | North West | Weatherhead TSA | | Confirmed |
| NPQML, Warrington | Autumn 2019 | North West | Warrington Leadership Hub | | Confirmed |
| NPQML, Widnes | Autumn 2019 | North West | Wade Deacon Trust | | Confirmed |
| NPQML, Wigan | Autumn 2019 | North West | Rowan Learning Trust | | Confirmed |
| NPQML, Wigan | Autumn 2019 | North West | Archdiocese of Liverpool Primary and Secondary Trust | | Confirmed |
| NPQML, Wigan | Autumn 2019 | North West | St Helens TSA | | Confirmed |
| NPQML, Bracknell | Autumn 2019 | South East | | | Confirmed |
| NPQML, Gravesend | Autumn 2019 | South East | Aletheia Anglican Academies Trust | | Confirmed |
| NPQML, High Wycombe | Autumn 2019 | South East | Kings Education Trust | | Confirmed |
| NPQML, Milton Keynes | Autumn 2019 | South East | Educational Success Partners Limited (ESP) | | Confirmed |
| NPQML, Sudbury | Autumn 2019 | South Suffolk | Suffolk Borders Teaching Alliance / Unity Schools Partnership | | Confirmed |
| NPQML, Chorleywood | Autumn 2019 | South West | Herts and Bucks Teaching School Alliance | | Confirmed |
| NPQML, Plymouth | Autumn 2019 | South West | Plymouth CAST | | Confirmed |
| NPQML, Poole | Autumn 2019 | South West | Sigma TSA | | Confirmed |
| NPQML, Swindon | Autumn 2019 | South West | St Joseph's Catholic College | | Confirmed |
| NPQML, Sheffield | Autumn 2019 | South Yorkshire | | | Confirmed |
| NPQML, Burton Upon Trent | Autumn 2019 | West Midlands | National Forest Teaching School | | Confirmed |
| NPQML, Redditch | Autumn 2019 | West Midlands | Shires TSA | | Confirmed |
| NPQML, Stafford | Autumn 2019 | West Midlands | Entrust | | Confirmed |
| NPQML, Stoke on Trent | Autumn 2019 | West Midlands | The Potteries TSA | | Confirmed |
| NPQML, Tamworth | Autumn 2019 | West Midlands | Community Academies Trust Teaching School | | Confirmed |
| NPQML, Telford | Autumn 2019 | West Midlands | Severn TSA | | Confirmed |
| NPQML, Wolverhampton | Autumn 2019 | West Midlands | Connect Ed | | Confirmed |
| NPQML, Halifax | Autumn 2019 | Yorkshire and the Humber | The Halifax Academy | | Confirmed |
| NPQML, Kingston upon Hull | Autumn 2019 | Yorkshire and the Humber | Blueprint TSA | | Confirmed |
| NPQML, Bury St Edmunds | Spring 2020 | East | | | Confirmed |
| NPQML, Derby | Spring 2020 | East Midlands | | | Confirmed |
| NPQML, Kettering | Spring 2020 | East Midlands | Pathfinder Schools | | Confirmed |
| NPQML, Newark on Trent | Spring 2020 | East Midlands | TBC | | Confirmed |
| NPQML, Luton | Spring 2020 | East of England | Catholic Diocese of Northampton | | Confirmed |
| NPQML, Luton | Spring 2020 | East of England | Luton First TSA | | Confirmed |
| NPQML, London | Spring 2020 | London | Bellevue Place Education Trust | | Confirmed |
| NPQML, Ellesmere Port | Spring 2020 | North West | TBC | | Confirmed |
| NPQML, Glossop | Spring 2020 | North West | Collaboration of Glossop Schools | | Confirmed |
| NPQML, Liverpool | Spring 2020 | North West | Merseyside SEN TSA | | Confirmed |
| NPQML, Liverpool (Faith) | Spring 2020 | North West | Archdiocese of Liverpool Primary and Secondary Trust | | Confirmed |
| NPQML, Penrith | Spring 2020 | North West | West Cumbria TSA | | Confirmed |
| NPQML, Sale | Spring 2020 | North West | The Dean Trust Teaching School | | Confirmed |
| NPQML, Widnes | Spring 2020 | North West | Wade Deacon Trust | | Confirmed |
| NPQML, Wigan | Spring 2020 | North West | St Helens TSA | | Confirmed |
| NPQML, Worsley | Spring 2020 | North West | St Andrew's CE Primary Teaching School | | Confirmed |
| NPQML, Gravesend | Spring 2020 | South East | Aletheia Anglican Academies Trust | | Confirmed |
| NPQML, Milton Keynes | Spring 2020 | South East | Educational Success Partners Limited (ESP) | | Confirmed |
| NPQML, Newick | Spring 2020 | South East | Citywide Alliance Schools Training | | Confirmed |
| NPQML, Exeter | Spring 2020 | South West | TBC | | Confirmed |
| NPQML, Swindon | Spring 2020 | South West | St Joseph's Catholic College | | Confirmed |
| NPQML, Sheffield | Spring 2020 | South Yorkshire | | | Confirmed |
| NPQML, Burton Upon Trent | Spring 2020 | West Midlands | National Forest Teaching School | | Confirmed |
| NPQML, Cheadle | Spring 2020 | West Midlands | Painsley Catholic College Teaching School Alliance | | Confirmed |
| NPQML, Redditch | Spring 2020 | West Midlands | Shires TSA | | Confirmed |
| NPQML, Stoke on Trent | Spring 2020 | West Midlands | The Potteries TSA | | Confirmed |
| NPQML, Telford | Spring 2020 | West Midlands | Community Academies Trust Teaching School | | Confirmed |
| NPQML, Wolverhampton (Group 1) | Spring 2020 | West Midlands | Connect Ed | | Confirmed |
| NPQML, Wolverhampton (Group 2) | Spring 2020 | West Midlands | | | Confirmed |
| NPQML, Halifax | Spring 2020 | Yorkshire and the Humber | Trinity TSA | | Confirmed |
NPQSL Groups
Qualification, location
Cohort
Region
Partner
Venue
Status
NPQSL, Bebington Holy Family Twilight
Autumn 2019
Cheshire West and Chester Leadership Hub
Confirmed
NPQSL, Bovingdon
Autumn 2019
East
West Herts Teaching School
Confirmed
NPQSL, Chelmsford
Autumn 2019
East
Confirmed
NPQSL, St Neots
Autumn 2019
East
Confirmed
NPQSL, Ipswich
Autumn 2019
East Anglia
Farlingaye and Kesgrave Teaching School Alliance
Confirmed
NPQSL, Derby
Autumn 2019
East Midlands
Landau Forte TSA
Confirmed
NPQSL, Kettering
Autumn 2019
East Midlands
Confirmed
NPQSL, Northampton
Autumn 2019
East Midlands
Confirmed
NPQSL, Nottingham
Autumn 2019
East Midlands
L.E.A.D. Multi-Academy Trust
Confirmed
NPQSL, Luton
Autumn 2019
East of England
Chiltern TSA
Confirmed
NPQSL, Peterborough
Autumn 2019
East of England
Greater Peterborough TSA
Confirmed
NPQSL, London
Autumn 2019
London
Manorfield Primary School
Confirmed
NPQSL, Newcastle
Autumn 2019
North East
Confirmed
NPQSL, Altrincham
Autumn 2019
North West
The Diocese of Shrewsbury Training Partnership
Confirmed
NPQSL, Bolton
Autumn 2019
North West
HEART Hub, Salford
Confirmed
NPQSL, Bury
Autumn 2019
North West
Bury TSA
Confirmed
NPQSL, Crewe
Autumn 2019
North West
Leighton Academy
Confirmed
NPQSL, Liverpool
Autumn 2019
North West
St John Bosco TSA
Confirmed
NPQSL, Liverpool
Autumn 2019
North West
Merseyside SEN TSA
Confirmed
NPQSL, Oldham
Autumn 2019
North West
North Chadderton School
Confirmed
NPQSL, Penrith
Autumn 2019
North West
West Cumbria TSA
Confirmed
NPQSL, Rochdale
Autumn 2019
North West
The Arch Alliance
Confirmed
NPQSL, Sale
Autumn 2019
North West
Trafford TSA
Confirmed
NPQSL, Wallasey
Autumn 2019
North West
Weatherhead TSA
Confirmed
NPQSL, Warrington
Autumn 2019
North West
Warrington Leadership Hub
Confirmed
NPQSL, Widnes
Autumn 2019
North West
Wade Deacon Trust
Confirmed
NPQSL, Wigan
Autumn 2019
North West
Rowan Learning Trust
Confirmed
NPQSL, Wigan
Autumn 2019
North West
Archdiocese of Liverpool Primary and Secondary Trust
Confirmed
NPQSL, Wigan
Autumn 2019
North West
St Helens TSA
Confirmed
NPQSL, Wigan (Group 1 and 2)
Autumn 2019
North West
Archdiocese of Liverpool Primary and Secondary Trust
Confirmed
NPQSL, Bracknell
Autumn 2019
South East
Confirmed
NPQSL, Brighton
Autumn 2019
South East
Confirmed
NPQSL, Gravesend
Autumn 2019
South East

Aletheia Anglican Academies Trust
Confirmed
NPQSL, High Wycombe
Autumn 2019
South East
Kings Education Trust
Confirmed
NPQSL, Milton Keynes
Autumn 2019
South East
Educational Success Partners Limited (ESP)
Confirmed
NPQSL, Sudbury
Autumn 2019
South Suffolk
Suffolk Borders Teaching Alliance / Unity Schools Partnership
Confirmed
NPQSL, Bristol
Autumn 2019
South West
Confirmed
NPQSL, Plymouth
Autumn 2019
South West
Plymouth CAST
Confirmed
NPQSL, Poole
Autumn 2019
South West
Sigma TSA
Confirmed
NPQSL, Swindon
Autumn 2019
South West
St John Bosco TSA
Confirmed
NPQSL, Sheffield
Autumn 2019
South Yorkshire
Confirmed
NPQSL, Burton Upon Trent
Autumn 2019
West Midlands
National Forest Teaching School
Confirmed
NPQSL, Coventry
Autumn 2019
West Midlands
President Kennedy TSA
Confirmed
NPQSL, Redditch
Autumn 2019
West Midlands
Shires TSA
Confirmed
NPQSL, Shrewsbury
Autumn 2019
West Midlands
Salop TSA
Confirmed
NPQSL, Stoke on Trent
Autumn 2019
West Midlands
The Potteries TSA
Confirmed
NPQSL, Tamworth
Autumn 2019
West Midlands
Community Academies Trust Teaching School
Confirmed
NPQSL, Telford
Autumn 2019
West Midlands
Severn TSA
Confirmed
NPQSL, Uttoxeter
Autumn 2019
West Midlands
Uttoxeter Learning Trust Teaching School
Confirmed
NPQSL, Wolverhampton
Autumn 2019
West Midlands
Connect Ed
Confirmed
NPQSL, Halifax
Autumn 2019
Yorkshire and the Humber
The Halifax Academy
Confirmed
NPQSL, Kingston upon Hull
Autumn 2019
Yorkshire and the Humber
Blueprint TSA
Confirmed
NPQSL, Glossop
Spring 2020
Collaboration of Glossop Schools
Confirmed
NPQSL, Liverpool
Spring 2020
Lydiate Learning Trust
Confirmed
NPQSL, Stoke on Trent
Spring 2020
The Potteries TSA
Confirmed
NPQSL, St. Neots
Spring 2020
East
Diamond Teaching School Alliance
Confirmed
NPQSL, Ipswich
Spring 2020
East Anglia
Farlingaye and Kesgrave Teaching School Alliance
Confirmed
NPQSL, Lincoln
Spring 2020
East Midlands
TBC
Confirmed
NPQSL, Nottingham
Spring 2020
East Midlands
TBC
Confirmed
NPQSL, Bovingdon
Spring 2020
East of England
West Herts Teaching School
Confirmed
NPQSL, London
Spring 2020
London
Manorfield Primary School
Confirmed
NPQSL, Cheadle
Spring 2020
North West
Painsley Catholic College Teaching School Alliance
Confirmed
NPQSL, Cockermouth
Spring 2020
North West
West Cumbria TSA
Confirmed
NPQSL, Leeds
Spring 2020
North West
Confirmed
NPQSL, Liverpool (Faith)
Spring 2020
North West
Archdiocese of Liverpool Primary and Secondary Trust / St John Bosco TSA
St John Bosco TSA
Confirmed
NPQSL, Manchester
Spring 2020
North West
The Arch Alliance
Confirmed
NPQSL, Sale
Spring 2020
North West
The Dean Trust Teaching School
Confirmed
NPQSL, Widnes / Warrington
Spring 2020
North West
Warrington Leadership Hub
Confirmed
NPQSL, Wigan
Spring 2020
North West
Rowan Learning Trust
Confirmed
NPQSL, Bracknell
Spring 2020
South East
TBC
Confirmed
NPQSL, Gravesend
Spring 2020
South East
Aletheia Anglican Academies Trust
Confirmed
NPQSL, Milton Keynes
Spring 2020
South East
Educational Success Partners Limited (ESP)
Confirmed
NPQSL, Portsmouth
Spring 2020
South East
Confirmed
NPQSL, Slough
Spring 2020
South East
Catholic Diocese of Northampton
Confirmed
NPQSL, Swindon
Spring 2020
South West
St Joseph's Catholic College
Confirmed
NPQSL, Sheffield
Spring 2020
South Yorkshire
Confirmed
NPQSL, Burton Upon Trent
Spring 2020
West Midlands
National Forest Teaching School
Confirmed
NPQSL, Coventry
Spring 2020
West Midlands
President Kennedy TSA
Confirmed
NPQSL, Wolverhampton (Group 1)
Spring 2020
West Midlands
Connect Ed
Confirmed
NPQSL, Wolverhampton (Group 2)
Spring 2020
West Midlands
Confirmed