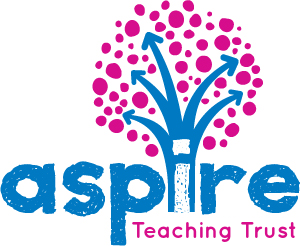 Aspire Teaching Trust
Aspire Teaching Trust is part of the Aspire Academy Trust in Cornwall; a vibrant, highly successful and widely recognised multi-academy trust made up of 28 primary schools. We have colleagues and partners with a wealth of skills, knowledge and expertise and believe wholeheartedly in system-led school improvement.
We are passionate about supporting leaders of the future and leadership at every level.
We are committed to developing teaching and learning and improving outcomes for children both in Cornwall and nationally.
We recruit, support and develop trainee teachers, offering a wealth of hands-on experience to prepare for a challenging and exciting career.
We work with a range of Teaching School Alliance partners to share ideas, best practice and bring innovative opportunities to the county.
The foundations of our approach are centred on research-based evidence, informing our practice and professional development.
Ultimately, everything we do is underpinned by our commitment to offering the best education experience and learning opportunities for children.
Venue locations and course dates
Venue locations are yet to be finalised. Please call 0117 920 9200 if you have any questions regarding venues
Course dates are yet to be finalised. Please call 0117 920 9200 if you have any questions regarding course dates