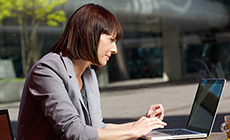 Our series of free webinars are suitable for all, in particular, those working in education who wish to learn from serving school leaders and our own NPQ candidates.
Hosted by successful and innovative headteachers on a range of topics and phases, webinars are usually an hour long and involve an information session on a topic that will provide usable methods for school improvement followed by a Q&A session by the host.
Benefit from the experience of successful school leaders in our free, hour-long webinars and take the opportunity to ask questions and follow up post-webinar with the hosts.
Click 'access recording' below to watch any of our webinars.