International Distance NPQML - Scott Shovelton case study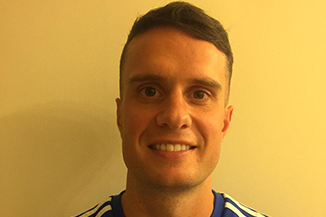 International Distance NPQML - Scott Shovelton case study
Scott Shovelton's NPQML project provided a major boost to pastoral support at his school in Qatar.
Scott, who is head of Physical Education at Doha British School's Al Wakra campus, developed a learning mentor programme for one of the qualification's required school improvement projects.
The project was designed to identify a cohort of secondary pupils who would benefit from a pastoral mentoring approach to improve their self-esteem and, ultimately, their academic results.
Scott focused on a group of pupils through their academic performance and then asked them to complete a 50 question pupil survey that gave him a picture of how each pupil perceived themselves in a range of areas.
He then assembled a team of secondary colleagues as learning mentors, organised training and developed a learning mentor policy to guide their work. The mentors were assigned two pupils each and met each one individually weekly over two terms where they discussed learning challenges and arranged tasks.
Scott assessed the pupils' progress through another perceptions survey and their academic results, which clearly showed improved self-esteem in pupils had that this had contributed to improved academic performance.
The project is now an established part of the school's pastoral approach, says Scott.
Scott was a teacher in Cheshire before joining Doha British School four years ago and was pointed to Best Practice Network's NPQML programme by his headteacher.
He has enjoyed the experience and feels that it has helped him to develop his leadership skills and make a significant contribution to his school.
Scott says the access to research was a major benefit of NPQML. "I really appreciated the research reading, especially the Education Endowment Foundation's research into the effectiveness of pupil interventions. I think it will help me to be a more effective leader in the future."
And he's happy to recommend NPQML to his colleagues. "Some colleagues have asked me about NPQML, and I've recommended the programme to them. The programme has built my confidence and helped me step into more of a leadership role."
To support international schools at this time we have a 10% NPQ disocunt in place for all international candidates.
Payment can be made in one lump sum or in 3 equal instalments spread over 6 months with the first instalment to be received just prior to beginning the programme. To pay by instalment, simply apply for NPQML and then send an email to cpd@outstandingleaders.org requesting to pay by instalment and we will invoice accordingly.
Find out more about NPQML and enrol here www.outstandingleaders.org/npqml-international